Drill Bit Extension - Tools
A drill bit extension can be used to drill holes in difficult spots. It usually looks like a large drill bit shank, with a round fitting on the end, to slide your drill bits into.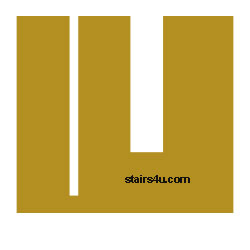 Plumbers, electricians and heating and air-conditioning construction workers often have a variety of different sized drill bit extensions in their toolboxes. As a house framing carpenter and stair builder, I only purchased a few of them, my entire career.

Another advantage of using drill bit extensions, instead of longer drill bits is the ability to remove the drill bit and replace it with a sharp one, instead of repurchasing another long drill bit.

Remember to always read your product manufacturer's instructions, before using the drill bit extension.

Safety first, drill bit extensions can definitely be dangerous, if used improperly. I've seen construction workers place two drill bit extensions together, in order to form an even longer drill bit, only to watch them break in half.
Stairs
/
Stair Glossary
A
B
C
D
E
F
G
H
I
J
K
L
M
N
O
P
Q
R
S
T
U
V
W
X
Y
Z