How Thick Should My Stair Treads Be?
This question is difficult to answer, because it all depends upon the construction methods used and the spacing of the stair stringers.

For example, if you have stair stringers spaced 16 inches on center, then three-quarter inch plywood or oriented strand board would do just fine, under most circumstances.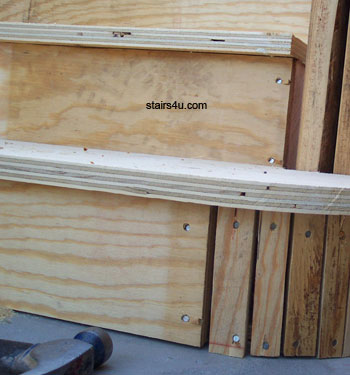 Stair stringers spaced over 24 inches apart, could require inch and an eighth thick plywood or 2 x 12's.

Stair stringers spaced more than 36 inches apart could require 3 x 12's or 2 1/2 inch thick stair treads.

Stair stringers spaced more than 48 inches apart would definitely require 4 x 12's that are 3 1/2 inches thick.
Back To - Building Stair Questions
Back To - Stair Treads or Step Questions And Answers


Feel free to email us with your questions. (Go to bottom of page and click on contact for email address.)