Should I Install A Stair Landing In A Stairway With More Than 14 Steps?
According to the uniform building code, stairways that will be used to access floors higher than 12 feet, will require a landing.

That's 12 feet of vertical rise between floors.

However, you should keep something important in mind and that safety. If someone fell down a long stairway and was knocked unconscious, they could end up seriously injured, if they continued to roll down the entire stairway.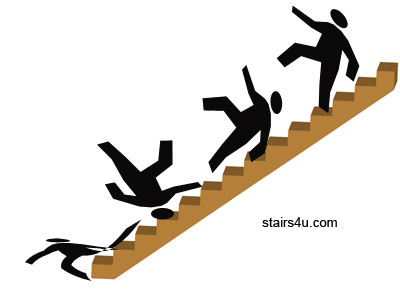 If this same person fell on a stairway with a landing, there's a good chance they wouldn't roll down the entire stairway.

Most stairways for two-story homes with eight-foot ceilings will have 13 steps and that's a lot of steps to fall down, if you trip at the top.

However, Straight stairways are easier to install and save the home builder lots of money.
Back To - Building Stair Questions
Back To - Stair Design Questions And Answers


Feel free to email us with your questions. (Go to bottom of page and click on contact for email address.)