Wood Stair Stucco Problem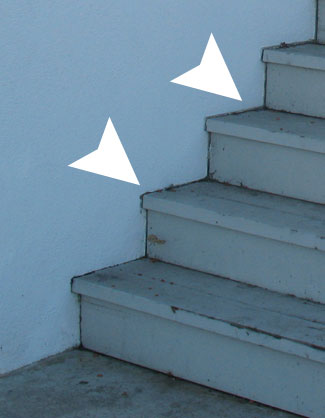 These wood stairs look like they where built after they finished the stucco. The main problem here is the wood touching the stucco will absorb moisture and begin rotting the wood. The problem gets worst if the ends of the wood treads and risers are not painted.

This problem could have been prevented with a 1/2 inch space in between the wood and the stucco. This will allow air to circulate between the wood and the stucco allowing the moisture to evaporate faster.