Brown Wood Stairs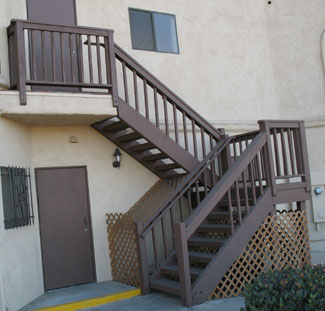 Have you ever wondered what a brown stairway would look like? Are you considering painting your stairway brown? Well this particular staircase should give you a pretty good idea what a brown stairway is going to look like.


Using The Color Brown For Stairs
It's an excellent choice, especially for stairs that are going to be used, by a lot of people. If you think about it, what is the color of dirt? Do you still need a few minutes, or do you already have the answer? That's right, Brown and that's why Brown makes an excellent choice for stairs.
They use the same technique to select flooring and even wall colors. Try to imagine a white stairway, right outside of your office. Can you picture what the stairway would look like after a rainy day, if there was any dirt, anywhere on the property?
Architects and home designers have known about this for years and will continue to paint and decorate with this amazing color. If you don't like the color brown, just try to avoid painting your stairs with a light color, especially if it's going to be located, on the outside of your house.