Guard Rail Problems With Sloping Yard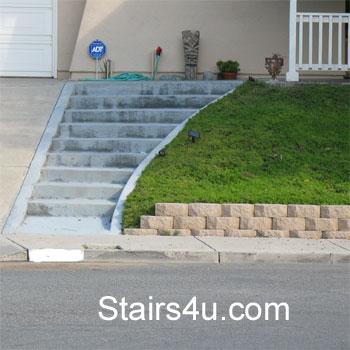 What you do when you run into a situation like this? The front yard is sloping next to a stairway and there's a sidewalk leading to the front door.

This is a good example of something that you would need to check with your local building department for. I couldn't find anything in the building code books for a situation like this.

Here's what I would do, I would install a protective guard railing for the stairs and the sidewalk. In a situation like this, someone could easily fall off of the stairway or the sidewalk, then roll down the sloping yard. Possibly getting injured in the process.

Remember that the building codes are to protect people. If you run into a situation like this, where it's difficult to interpret the building code, use a little common sense. Always think safety and not just your own.
Back To Do I Need a Guard Rail?