Hickory - Wood Stair Building Lumber
Hickory is also a hard durable wood that is grown in North America. According to one of the books that I read recently about hardwoods, they said that Hickory is an excellent wood to bend, in a steamer.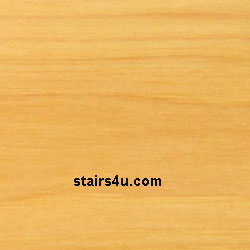 Hickory is another fantastic wood that stair builders can use to build stairs. Whenever I think of Hickory, I think of Hickory Farms or Hickory dickery dock. Hickory can also be used for flavoring smoked food and barbecuing.

You probably didn't realize you were going to get this much information on Hickory, simply by visiting a stair building website, but you did.

I can't verify or validate that information, but I thought that it would be useful to anyone who's planning on building a circular, spiral or curved stairway.

Make sure that you check out the rest of our stair construction glossary, today, if you have Alzheimer's you could forget and we might not ever see you again:(

There are plenty of useful tips and advice for homeowners, contractors and builders, throughout the website.
Stairs
/
Stair Glossary
A
B
C
D
E
F
G
H
I
J
K
L
M
N
O
P
Q
R
S
T
U
V
W
X
Y
Z