Poplar - Stair Construction Lumber
Poplar is an excellent wood to work with and I've been using it for years. I don't recommend this wood for staining, because of its inconsistencies. There are plenty of other woods that have a similar color running throughout the entire board, but that's not the case, sometimes with Poplar.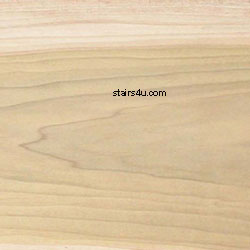 The picture above provides you with a good example of what this wood looks like. Poplar is relatively inexpensive and easy to work with, also. According to one lumber salesman, it's actually one of the faster growing trees on the planet. That's good news for woodworkers and home builders.

If you're looking for a nice wood that can be painted, this is the wood for you. One time I made a dresser for one of my children out of Poplar and when a friend of ours came over to the house, they wanted to no where we purchased it at.

Even though that wasn't the first compliment I ever received, I will never forget it. To this day, I don't think she believed that I actually made that wonderful piece of furniture.

You can purchase plenty of stair building parts in Poplar and I often see it used for risers that are going to be painted. It truly is an excellent wood to work with and I'm pretty sure that most woodworkers would agree.
Stairs
/
Stair Glossary
A
B
C
D
E
F
G
H
I
J
K
L
M
N
O
P
Q
R
S
T
U
V
W
X
Y
Z