Artistic Metal Handrailing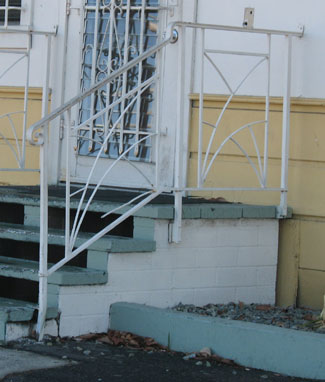 Every once in awhile I come across a stairway that has some type of distinctive look to it. I like to refer to them as artistic or architectural wonders. The artistic metal handrailing design in the picture above, provides you with a example of what I'm referring to.

I would imagine that this stairway, made a statement in its early days, but has been neglected. Even if the owners of this building, only painted the inside of the handrailing a different color, it could change the look, drastically.


Artistic Architectural Stairway Designs
Have you ever seen a stairway that just took your breath away? Something that stood out and made you stop... I mean stop you dead in your tracks. This particular stairway (picture above) might not do that, but I've seen some that are quite frankly, out of this world.
I've seen them made out of metal, wood,
concrete
, tile, glass, brick and even plaster. However, the nicest one I ever seen was made out of wood. It must've took the carpenter or stair builder an entire lifetime, to attach all of the different individual pieces of wood, to the staircase.
If you're tired of the same old stairway, you're going to need to start thinking outside the box. Try to create a different stairway, maybe even something that no one's ever seen before.