Cantilever
A cantilevered decks like the picture below, doesn't have any structural posts or beams to support the floor. Instead of using posts and beams, the cantilevered deck joist extend back into the building floor framing system.
Most of the time, a cantilevered floor joist will protrude from the building, one third of the length of the floor joist, while the other two thirds goes back into the building.

Even though this floor framing method is used by some carpenters and home builders, it might not work on every project. Whenever you're designing a structural cantilevered floor, it wouldn't be a bad idea to check with your local building department or contact a structural engineer for more information.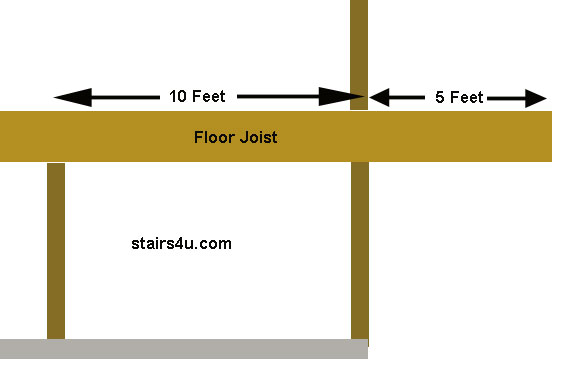 Sometimes a picture is worth a thousand words, so hopefully, the picture above will explain how a cantilevered floor system actually works.
Stairs
/
Stair Glossary
A
B
C
D
E
F
G
H
I
J
K
L
M
N
O
P
Q
R
S
T
U
V
W
X
Y
Z