Residential - Planning And Construction Zoning
The word residential in the construction industry, usually refers to single-family or multi-family homes. If you live in a neighborhood filled with houses, there's a good chance that you live in a residential neighborhood that was zoned by your local planning department.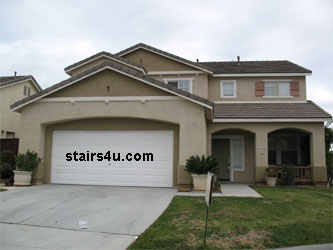 Why Do We Need Residential Zones?
The answer to this one is simple, if you don't like a lot of noise, there's a good chance that it you don't want to live in an industrial or commercial area. Residential zoning provides people with a peaceful surrounding and some of them are even designed for limited traffic.

It's not uncommon to find homes located on a busy road that were built over 50 years ago. That's rarely the case anymore. City planners do their best to provide us with a pleasant environment to raise our families and without them, home builders would probably build four-story apartments, right next to a landfill.
If I Live In A House, Does That Mean I Live In A Residential Zone?
No, you could live in a house that is actually zoned for commercial property. If you live off of a busy road or around commercial buildings, the city could have changed your residential zoning to something else.

If this is the case, you might not be able to make improvements to the property. I worked on a rental house one time that was right in the middle of a commercial area and it was also on a busy street.

If the homeowner ever tour the home down, he wouldn't have been allowed to build another house, on it ever again. It's a waiting game, the city is just waiting for you to sell the property or condemn the house. When that happens, the owner of the property will only have a few options.

I know what you're thinking, it's not fair to the property owner, but in the long run, it's going to be better for the city and the individuals who live there.
Stairs
/
Stair Glossary
A
B
C
D
E
F
G
H
I
J
K
L
M
N
O
P
Q
R
S
T
U
V
W
X
Y
Z